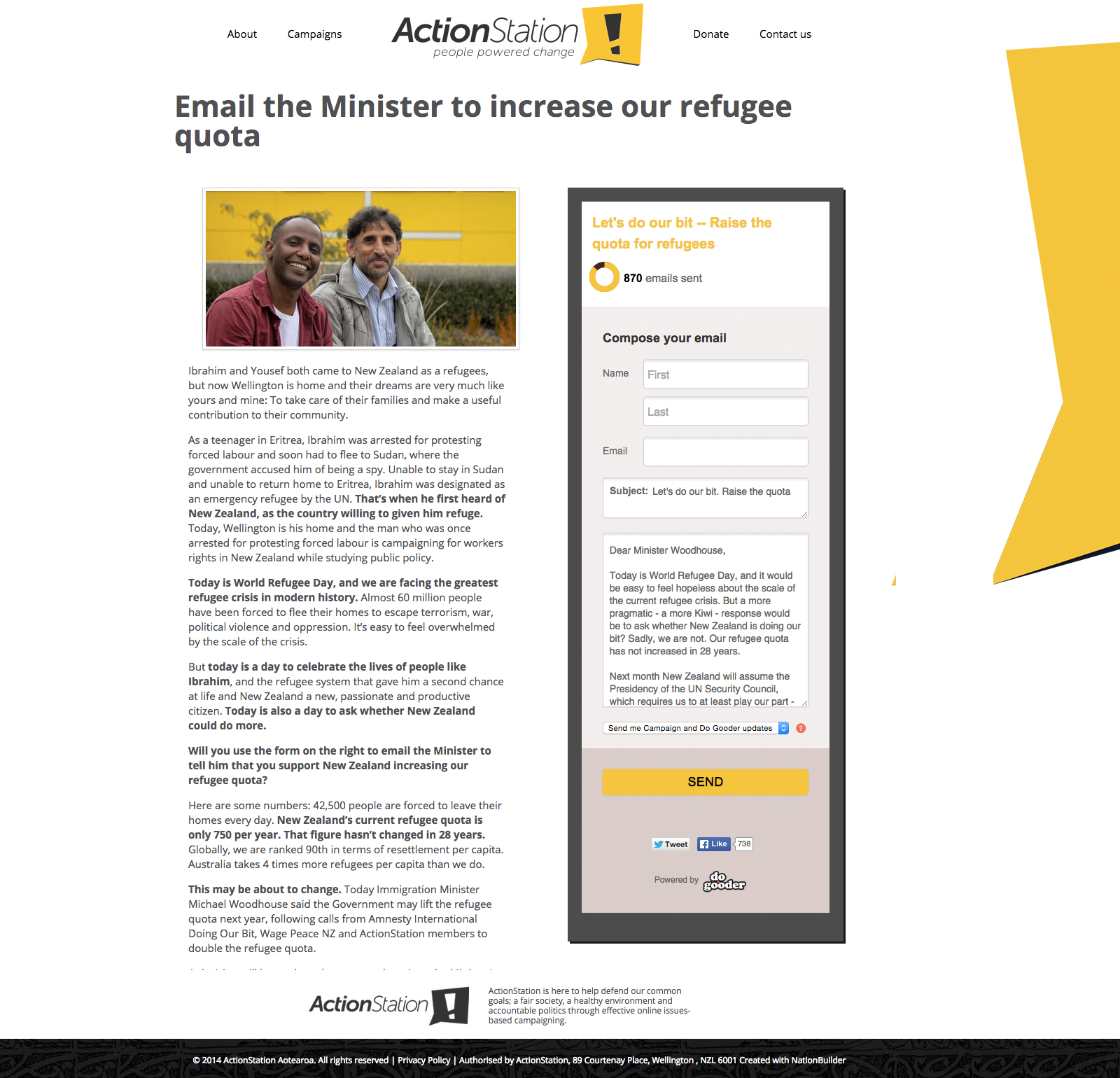 Campaign Directors
ActionStation helped 750 Syrian refugees call New Zealand home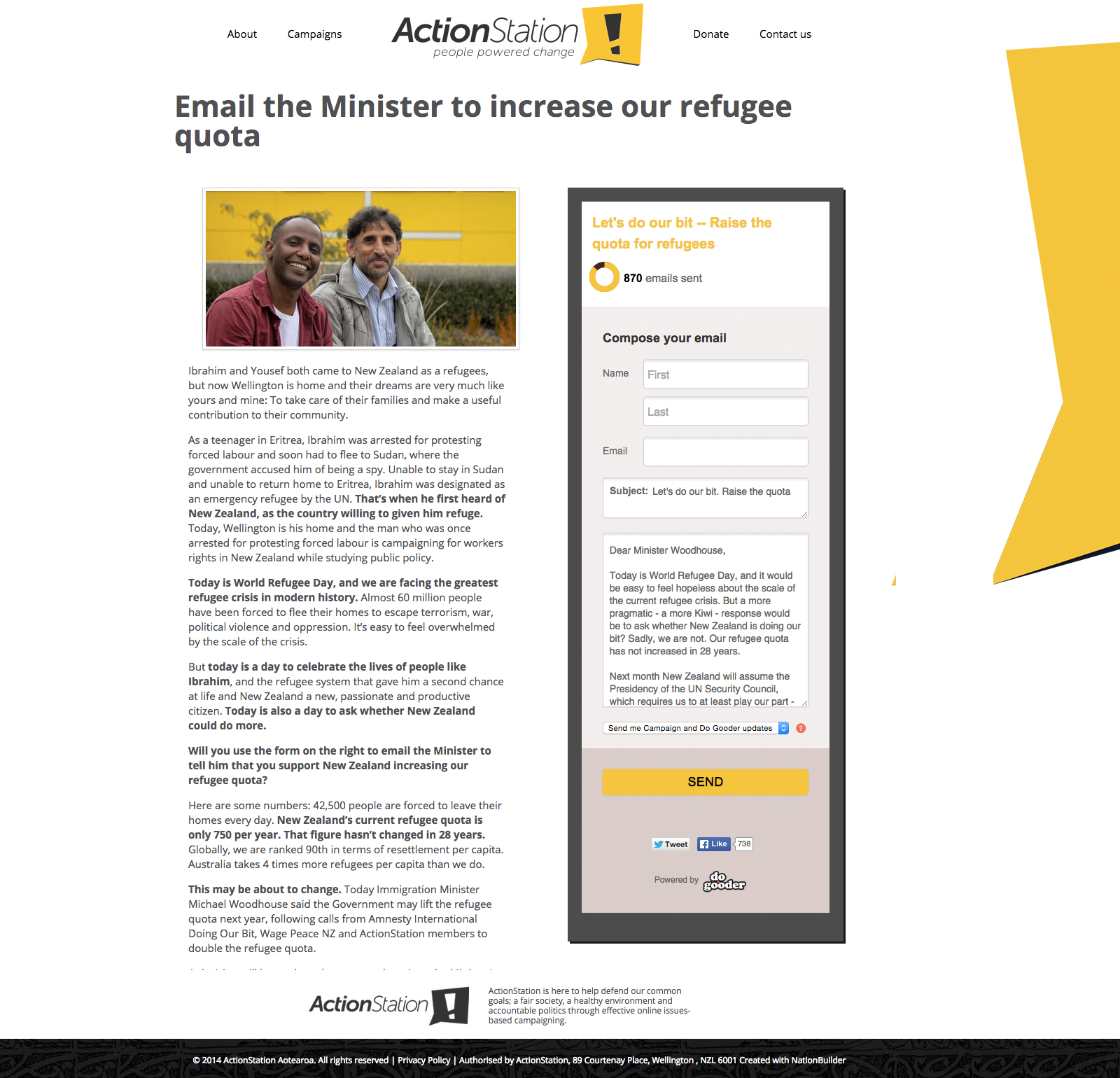 Campaign durationOngoing
OngoingCampaign duration
Supporters873
873Supporters
Impact600 new visas
600 new visasImpact
When we founded ActionStation, one of our reasons for doing so was that some things are too important to be left to politicians. We take action when others won't. I love the way Do Gooder helps us do exactly this through its action orientated design and incredible flexibility.
---
Marrianne Elliot -
National Director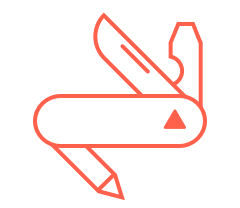 Take the Tour
Less talk, more action
Less talk, more action
ActionStation is New Zealand's answer to Avaaz, connecting thousands of like-minded progressive Kiwis and enabling them to take powerful, coordinated action on urgent issues. With a name like ActionStation the Kiwis need to go beyond basic petitions to continually engage their online community in new and exciting ways, on-line and off.
With 11 customisable actions to choose from Do Gooder provides the functionality that would normally require a dedicated team of IT pros. Adding to it's impressive track record the Kiwi community recently lobbied ministers to call for an increase in the refugee quota specifically for Syrian refugees. 600 places were newly created and momentum is building for even larger quota increases.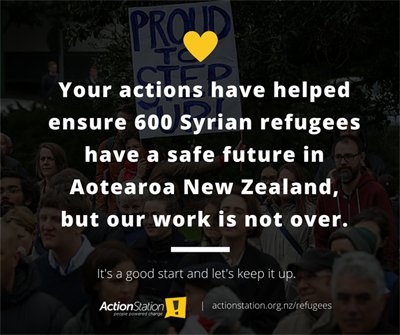 Professional campaign tools starting at $49/month
Start your free trial
14 day free trial. Change plans any time.